At OptoRobotix we design and develop flow cytometers with cell sorting capabilities.
Applications
The OptoRobotix' technology platform has application where interaction with microscopic objects is needed. Examples are:
Microfluidic sorting applications
Diagnostics
In vitro biological experiments
High value cell sorting and characterization
---
News
OptoRobotix's latest efficient light shaping technology, Holo-GPC, has just been published (PDF). This intelligent hybrid combining the strengths of both GPC and digital holography is expected to boost the performance of the Cell-BOCS.
OptoRobotix receives ACTPHAST support to develop the next generation of GPC Light Shapers.
The Technical University of Denmark's home page features a "New Generation of Laser-Controlled Micro-Robots" which is based on the same optical manipulation technology that OptoRobotix uses for cell sorting.
---
The story is also covered in the June 2016 issue of DTU avisen. The work will soon be published in Nature journal Light: Science & Applications (LSA).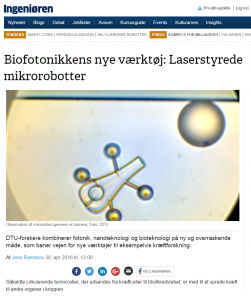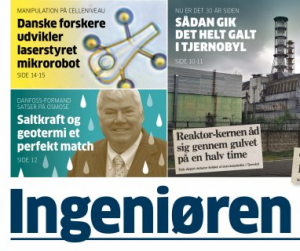 Ingeniøren features our optical trapping technology behind the cell-BOCS and "light driven micro-robots" equipped with a syringe for biophotonics applications from the PPO research group.
---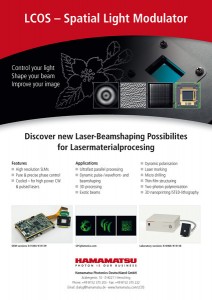 Hamamatsu Photonics highlights GPC technology from our tech-transfer unit www.GPCphotonics.com for laser beam shaping applications of their LCoS spatial light modulators (PDF).